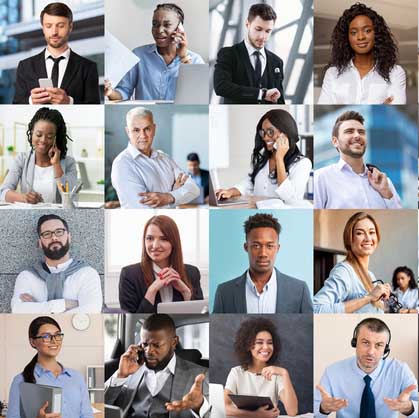 Join the team!
GCS Field Research, the industry leader in field audits and compliance solutions, is currently seeking professional women and men to join our rapidly growing team of Independent Contractors.
Application Process
Step 1 – Register
Register to become an independent contractor with GCS Field Research by completing the form here: https://gcs.projectfielder.com/register
Step 2 – Follow the instruction in the welcome letter received by email
Check your email for your welcome letter, which will detail the next steps. The welcome letter email will be sent to the email address you used to register.
Didn't receive an email? Be sure to check your junk/spam mail if it's not in your inbox.
Before you complete your profile, be sure to have the following documents available:
Your current valid driver's license (or other government-issued photo ID)
Proof of valid motor vehicle insurance
A recent photo of yourself; this photo should not include other individuals
Step 3- Complete the GCS Independent Contractor Agreement (ICA)
You must agree to and sign the ICA to become a GCS Field Research contractor.
Step 4 – Complete the required certification and videos
Due to the complex nature of, and federal regulations related to the inspections and audits GCS completes, contractors must complete several online certifications to be eligible to complete work for GCS.
Step 5 – Initiate the Background Check process
GCS Field Research, a division of Intouch, will perform a comprehensive criminal background check on all applicants to determine if they are eligible to complete work for us. Once all required onboarding steps are completed, GCS Field Research will send an email invitation, from our background check vendor, to initiate the background process.
You may contact contractor.support@gcsfieldresearch.com if you have any questions regarding the application process.
GCS Field Research specializes in a number of compliance and procedural audits covering the United States and Canada. Independent Contractors are contracted by GCS Field Research and are compensated at varying rates depending on the inspection or audit type. Contractors have the freedom to choose their own schedule and workflow, and have the option to accept or decline assignments. Inspections typically take from thirty minutes to three hours to conduct.
Our primary areas of work include on-site inspections and audits to demonstrate company compliance with governmental rules and corporate policies.
Premises:

Office space, staffing, equipment, storage, and security precautions, among other concerns.
Inventories:
Counting company property and supplies to demonstrate proper record keeping and storage precautions.
Procedures:
Health, environmental and safety concerns along with organizational policies on loss prevention and security.